The accounting including:

Complete control account records and subledger records in accordance with the Law on Accounting and Audit (general ledger, balances of customer and supplier accounts, customer and supplier subledgers carried in foreign currencies, fixed assets subledger with all required corresponding calculations).
Commodity on stock and material accounting (calculations related to the wholesale trade and retail trade, foreign currency calculations relevant for import, maintenance of KEPU book, daily update of daily turnover of caterers, calculations necessary for caterers, intermediary goods on stock, work orders for production within the catering industry and manufacturing plants, operating transactions book for entrepreneurs, as well as all other records of the factored goods).
VAT records with VAT calculation and preparation of the book of incoming and outgoing recordings. Additional records of incoming and outgoing invoices may be maintained within VAT since it constitutes a statutory part of the administration.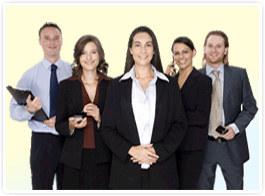 BE AMONG THE SUCCESSFUL
BE PART OF OUR TEAM!
Client satisfaction, promptness in operation, effectiveness and efficiency, as well as high quality of rendered services are an inseparable part of our company's vision, as your expert and reliable business partner in the world of accounting services.
Your "Stara Fanija"